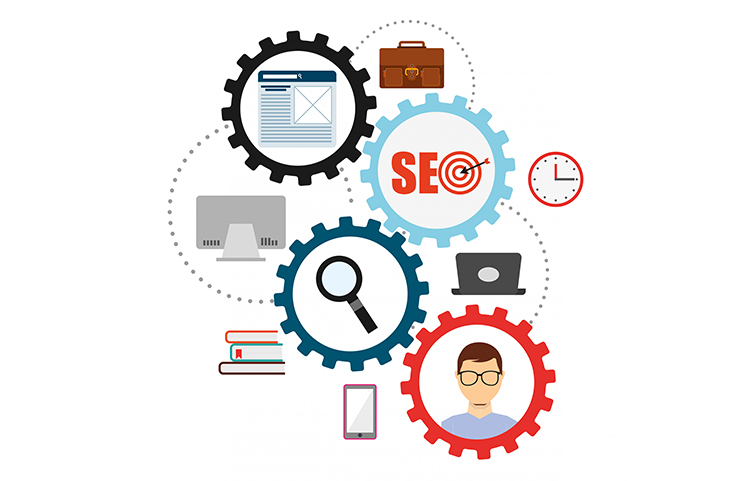 Search Engine Optimization (SEO)
The process of enhancing your website's content and search engine results is known as Search Engine Optimization (SEO) (SERPs). It is an essential component of digital marketing and may propel your company forward. If you are looking for SEO services in Lahore, look no further than Digital Agency Pakistan.
Our SEO services are customized to match the unique requirements of your company. We are aware that every company is different, necessitating a different strategy for SEO.  With years of industry experience, our team of professionals can assist you in achieving your objectives for digital marketing.
We at Digital Agency Pakistan provide various SEO services to benefit companies of all sizes. Keyword analysis, on-page optimization, off-page optimization, content marketing, and local SEO are all part of our offerings. We use the latest tools and techniques to ensure that your website ranks high on SERPs and drives traffic to your website.
Each good SEO campaign must start with keyword research. Our team of experts will conduct extensive keyword research to identify the most relevant and profitable keywords for your business. The text and meta tags of your website will then be optimized so that it appears higher in search results for these keywords.
Another crucial component of SEO is on-page optimization. To increase your website's exposure on SERPs, you must optimize its text, headers, meta tags, and pictures. Our team of experts will ensure that your website's on-page optimization is up to par and meets the latest industry standards.
The creation of high-quality backlinks to your website is a component of off-page SEO. Backlinks are an important ranking factor and can help improve your website's visibility on SERPs. Our team of experts will use the latest link-building techniques to build high-quality backlinks to your website.
A vital component of SEO is content marketing. For your website, we will provide interesting material that is high-quality and optimized for your target keywords. This will increase your website's exposure on search engine results pages and increase traffic to your site. 
Local SEO is crucial for companies with physical locations. We will optimize your website for local search queries to ensure that your business appears on Google Maps and other local directories.
In conclusion, if you are looking for SEO services in Pakistan, Digital Agency Pakistan is the right choice for you. Your aims for digital marketing will be met with our team's assistance, and we'll take your business to the next level. Contact us today to learn more about our SEO services.
Please don't hesitate to contact us.